Even Help?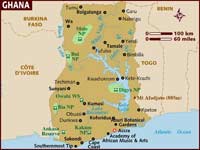 There are several ways to help the Foundation for Relief Help Us to success!
If it is possible to donate various items or donating money or offering to help themselves. A teacher for education, a doctor for the sick, everything is welcome.
Would you like to donate some stuff? Then you can call us or email (see 'Contact') and then we make an appointment with respect to the supply. Soon on this website is an account number to find (under 'Contact') where people can deposit money. And if anyone can help us a little ,you can always contact us and we will do our best to help him or her to help.
We hope for support from around the world, your assistance is used throughout Ghana .